---
Paul Stockford, Research Director, NACC and Chief Analyst, Saddletree Research, [email protected]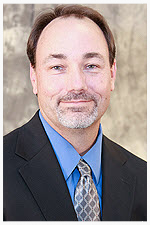 This month we interviewed longtime NACC volunteer member Jim Lavery, who is Vice President of Contact Center Operations at Desert Schools Federal Credit Union in Phoenix, AZ. For any of you that may be on the fence about joining us as a volunteer member, take a look at Jim's comments regarding the NACC in this article.
NACC: When did you begin your customer service career?
JL: It seems as though I have always worked in customer service in one way or another. It must just be something that I have always been interested in. Although many of my early jobs were customer service related, I would say I began my true career when working in the call center for a software company back in the early nineties. It was there I learned more about how to best serve customers and help them solve their problems. Over the years, I have had many opportunities to refine my understanding of what customers want, how they want it and the best way to present the options available to them. One of the greatest advantages about working in customer service is that the skill is transferable between industries. I have been able to take what I have learned in the software industry and apply it in other areas such as telecommunications, travel and now financial services.

NACC: What is your role at Desert Schools?
JL: As the Vice President of Contact Center Operations, I have the opportunity to lead a group of departments that directly impact the service our members (customers) receive. The largest department is our Member Assistance Center. This team helps answer inbound members calls and email inquiries on such things as what is the members current balance, how to dispute a transaction or resetting their online banking password. Another department I oversee is a group of experts who help our Member Assistance Center and all of our branches with any questions they have but cannot find the answer. I like to think of it as the "bat phone" within our organization. Our employees only need to remember one number to call to get help. My team will then track down the answer either by using their own tools or reaching out to another different department if needed. Additionally, I have teams that conduct Quality Assurance, Training, Project Support, Workforce Management, and Training specifically for the contact centers.
NACC: Are there any particular challenges running a contact center organization within the financial services industry?
JL: The financial services (banking) industry has seen a lot of changes throughout the last decade. Most of these changes have come strictly for the desire to further enhance the member's experience. For example, Mobile Banking now allows members to access their account history at a touch of a button. The growth of social media has provided a new forum for members to use to learn more about our company and get answers to their questions. Overall, members are able to be more in tune with their finances if they want. This can be challenging for our contact center as the team needs to know how to respond to members regardless of which channel they wish to utilize to reach us. Another challenge is managing the unforeseen situations that directly impact our members and may cause them to call or email us. For example, in situations like the recent Target data breach, members will contact us to find out what they should do. It can be tough to staff quickly to a level to maintain adequate service levels for our members during those difficult times.
NACC: Is there a career best or worst customer experience that comes to mind?
JL: Throughout my years, as a consumer I have had so many good and bad customer service experiences that it is tough to narrow down just one. However, one that comes to mind is with a local utility company. The issue was regarding a service outage and the broken promises made by that company as to when my service would be restored. In the end, I had to escalate my issue to someone that was finally willing to put themselves in my shoes, offering some reassurance, and had the authority to reschedule their technicians to get close to meeting the promise they made. Needless to say, I did not stay with that company very long and have never gone back. Unfortunately for them, I have also had the opportunity to share the full details of that story to literally hundreds of people as an example of how not to provide good customer service.

NACC: What sparked your interest in the NACC?
JL: Being a "data" person, I truly appreciate the work done at the NACC to help develop materials that are relevant, accurate and useful to those of us in the call center profession. Over the years, the industry has evolved significantly and the insights I get from the information provided by the NACC helps me ensure I am on the right track and headed in the correct direction.

NACC: What do you like to do when you're not at work?
JL: Good question. Although I spend a lot of time at work, even while at home, I attempt to balance it as well as possible. I enjoy spending time with my wife and teenage kids as often as I can. We like to go to movies, watch old series on Netflix, play board games, and sharing in activities the kids are in to these days. It is really fun to see the "kids" grow into young adults and develop their own customer service skills. Additionally, I love skiing, bowling, playing most outdoor sports, and reading.
NACC: Since you mentioned you like to read, what are you reading right now?
JL: Right now, I am reading a book called Creating Magic by Lee Cockerell where he explains the way Disney leads their teams. I am a big fan of Disney and their leadership philosophies. I often quote some of the stories I have heard about how Walt Disney would ensure their guests (customers) would have a magical experience when attending a park or any other Disney-related activity. Another great book I read years ago was called "Moments of Trust" by Jan Carlzon. In it, he explains how his airline inspected every step a customer took to take a flight (Jan was the president of an airline) and how each interaction with an employee was a moment of truth as it relates to customer service and creating a positive memorable experience.
NACC: Any advice for people just starting their customer service career?
JL: Reflect on those places where you are most loyal, whether it is a specific gas station, phone company, or financial institution. Now think about what makes you loyal to that company? More than likely one of the biggest reasons is because of the people that you interact with when you have to reach out to them. What can you do to be like them? To excel in customer service, especially in call centers, you have to like working with people on a daily basis, be willing to put yourself in their situation, and have an inherent desire to want to help them resolve their concern. I often have to remind myself that most people do not "want" to contact a call center of a company; they do so because they have an issue to tackle. I want my team to be a resource to help our members to resolve their problems quickly and efficiently. I also want them to deliver that "Wow" experience so they can brag about us to their friends and family. Lastly, I would encourage someone new to customer service to become an avid reader, focusing on people or companies they admire and would want to emulate.
---
Paul Stockford, Research Director, NACC and Chief Analyst, Saddletree Research,
[email protected]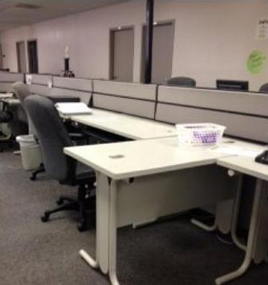 Shortly before Christmas, I was contacted by a gentleman named Richard McDonough who runs an organization called America Responds with Love (

www.respondwithlove.org

). His organization provides housing and other services to Americans that find themselves in need. Founded in 1982, America Responds has helped over 103,000 people find emergency housing and has responded to thousands of others in need. They have recently begun building permanent housing for handicapped veterans, the first of which is in northeastern Pennsylvania. These 1,053 square foot homes provide handicapped-accessible features such as wider doorways, lower knobs on doors, lower countertops, etc.

Particularly moving was the story Richard told me about how America Responds stepped in following the Newtown, CT tragedy. Following the school shooting, Newtown received donations of thousands of stuffed animals and comfort blankets from Americans all over the country. Clearly more than could be used by those affected by the school shooting, the Town of Newtown contacted America Responds with Love for help with utilizing the stuffed animals and comfort blankets not needed with Newtown and the state of Connecticut.

In March of 2013 America Responds with Love arranged for a tractor trailer to pick up 21 pallets of stuffed animals and comfort blankets. In the months since the pickup America Responds has distributed over 5,000 stuffed animals and blankets to children, adults and families in schools, shelters, mental health programs, crime victim programs, hospitals, police departments and other social service agencies that help those in need.

Now it's our turn to help.

Mr. McDonough called me to let me know about America Responds' efforts to create learning centers throughout the country that help those in need to re-enter the workforce with new skills and capabilities. These learning centers need furniture and what better place to look than the contact center? Rather than throwing away that old furniture when the time comes to update the center, donate it to America Responds with Love. Not only will you be helping those in need, the donation is entirely tax deductible.

According to Mr. McDonough, "We would welcome call centers donating furniture, computers, office equipment, and other products that they no longer need. We can utilize most products used within the call center industry to help people truly in need throughout the United States."

Companies such as CBSi in Tuscaloosa, AL, for example, donated tables, cubicles, chairs and file cabinets when they got new furniture. The furniture was delivered to an America Responds educational facility in the nearby community of Holt, AL.

America Responds with Love is a 501(c)(3) not-for-profit organization. As Mr. McDonough explained, "Donations to America Responds with Love are tax deductible. For some companies, the value of the tax deductions can be up to twice the cost of the donated products."

So before you throw out your old office and furniture and equipment, contact America Responds with Love and donate it. Richard McDonough can be reached at telephone 321-263-7422 or via e-mail at

[email protected]

. Let's show the country that the contact center industry can also respond to those in need with love.
---
Mobile working, remote working, and working from home is on the rise, as evidenced by the results of our ongoing research and detailed in our At-Home Agent report available to NACC members as a download at www.nationalcallcenters.org.

Aetna, Amazon, American Express, Blue Cross Blue Shield, Teleflora and others are speaking at the 2014 Remote Working Summit in Dallas February 4-5.

The conference is a terrific fit for organizations that need to understand what others are doing as they reset for continuous improvement and expansion of existing programs, and a must for companies who are just getting started with remote working. The key here is in the depth and scope of speakers and the innovative topics they'll be covering.

Watch for our e-mail this week with more information about this innovative conference. If you've already decided that you will attend this conference, visit http://www.customercontactstrategies.com/latest-events/2014-remote-working-summit/ for registration details.
---
The adoption of social media as a customer contact channel continues to grow. Preliminary results from our annual survey shows nearly 46 percent of U.S. contact centers have adopted some sort of social media strategy.

Next week we'll be e-mailing you a link to a brief recorded webinar offered by Bright Pattern that details, among other things, what you'll need to implement social media customer service, how to prepare your contact center for social media and, perhaps most important, how to avoid the Social Media Hall of Shame.

We encourage you to take a few minutes to listen to this webinar when we e-mail you the link. To learn more about Bright Pattern, visit www.brightpattern.com.
---
Walt Tetschner, Tern Systems and ASR News, [email protected]

Double authentication is becoming the norm. The IVR requests information for authentication and when you reach a CSR, you need to provide it all over again. This isn't a CTI infrastructure problem, as some in the industry believe. The CSR has the authentication information that you provided. They are being instructed to perform this redundant verification of identity.

I recently called the Wall Street Journal to have my weekend delivery switched from Maine to Massachusetts for the winter. They utilize Caller ID and the IVR verified that it was me calling up front. The IVR system couldn't handle what I was trying to do. It lets you stop or start your delivery, but not change the delivery location. When I got to a CSR (located in Manila), he forced me to provide ID information again, although he already had it. I was informed that this was being done for security. The worst thing that could happen if someone were really stealing my identity would be for me to have my paper delivered to the wrong address. It would be corrected pretty rapidly after I did not receive my paper. The motivation for someone to do this is extremely low. The best that they could get out of it would a couple days of free WSJ delivery.

With all the concern about fraud and HIPPA compliance, the call center/IT folks are reacting by insisting on this double-verification process. It is an irrational response, but this is what is happening. I dislike having to provide information multiple times, but we need to get over it. It is here to stay. You can argue that it is totally irrational, wasteful and irritates the caller. A lot of good that is likely to do. Look at all of the IVR prompts that everyone agrees are just flat out wrong. Then look at how prevalent they are.

A user rebellion is one possibility. Callers finally understand that they are simply having their time wasted by having to provide information redundantly. They will simply refuse to provide the validated information to the automated system and only provide it to the CSR. Unfortunately, this will further aggravate the fraud via the CSR. As amazing as it seems, callers will unhesitatingly provide their most private information to a CSR that is a total stranger that is often a relatively low paid worker in a distant country. A far superior approach, that actually increases the security of telephone transactions, is to automate the transaction in a manner that isolates the CSR from the private information of the caller.

Including CSR in authentication process is increasing security breach liability

Even in applications in which serious fraud could occur if someone were to have their identity stolen, adding the CSR into the loop invariably is the wrong thing to do. You have no idea who the CSR is that is asking you for your credit card information. The CSR could be stealing it and selling it. Rather than improving security, just the opposite is occurring. The caller is providing their personal information to a third party whose integrity is a relative unknown. An IVR that provides PCI level security is a much lower risk approach. Personal information should never be provided to a CSR. This should be obtained only via a secure IVR.

In addition to removing the CSR from any process that involves caller personal information, mechanisms should be added to eliminate the possibility of the CSR obtaining access to the caller's personal information. The caller's conversation with the CSR should be monitored to assure that the CSR is not ever requesting private information from the caller.

The challenge that the industry faces is that the enterprise simply does not identify their CSRs as potential security breach points. They appear oblivious to it. Most of the media is happily telling the enterprise folks what they want to hear and this does not include informing them that their own CSRs are potential security breach points.

The argument that this is a risk that is worth taking is wrong. It is irresponsible and a severe price will ultimately be paid for this.
---
Call Center Comics!

If you like this comic and would like to see more, write Ozzie at [email protected] and visit his website at http://callcentercomics.com/cartoon_categories.htm or just click on the comic to take you to his page. The NACC appreciates Ozzie letting us use some of his comics in our newsletter.
---
To view past issues of In Queue, please click here.

If you would like to contribute to In Queue, please reply to this email with "Contribute" in the subject line.
Copyright 2014 National Association of Call Centers